The significance and vitality of James Joyce's literary legacy comes to life in the copious production of artistic and scholarly works that have been published on his oeuvre in the last decade and all over the world. Scholar Margot Norris states that the value of Joyce's work "lies in its enormous efforts to enrich our concept of the human" (The Value of James Joyce 6), as well as in the author's curious ability to fascinate both high-brow academics and common readers. While Joyce's aesthetic sophistication manifests itself in the intricacies of his prose, there exists in his writings a strong sense of the popular and the quotidian, which "gives so much of the writing the spirit of ordinary speech" (4). Norris also speaks of a cosmopolitan Joyce whose cultural horizon was expanded by his experience of exile during most of his adult life. It is precisely this cosmopolitism, this exceptional interweaving of the universal and the particular that has kindled the allure of his writings in many cultural climes. The Irish author's outstanding contributions to world aesthetics have proved to hold special sway in Latin America's multicultural contexts. From the first Spanish-language reviews of Joyce's writings—published by the Argentine Jorge Luis Borges in 1924— to the 2021 essay Zona ciega—where the Chilean writer Lina Meruane addresses Joyce's struggle with visual impairment—, the Irish author's work has undergone continuing processes of (re)appropriation, reception, and translation that resoundingly speak of its wide-reaching appeal and global relevance.

Jointly organised by The National and Autonomous University of Mexico (UNAM) and The Irish Embassy in Mexico, "Joyce in Latin America": 2021 International Conference is a two-day assemblage of artists, scholars, students and readers who attempt to explore the varied ways in which Joyce's writings have informed previous and ongoing creative projects, new trans-oceanic conversations among contemporary artists. This international conference is indeed an invitation to expand and enrich the multidirectional exchanges occurring among the thriving cultures of Ireland and the Americas.

Organising Committee:
Dr. Aurora Piñeiro, UNAM.
Dr. Mario Murgia, UNAM.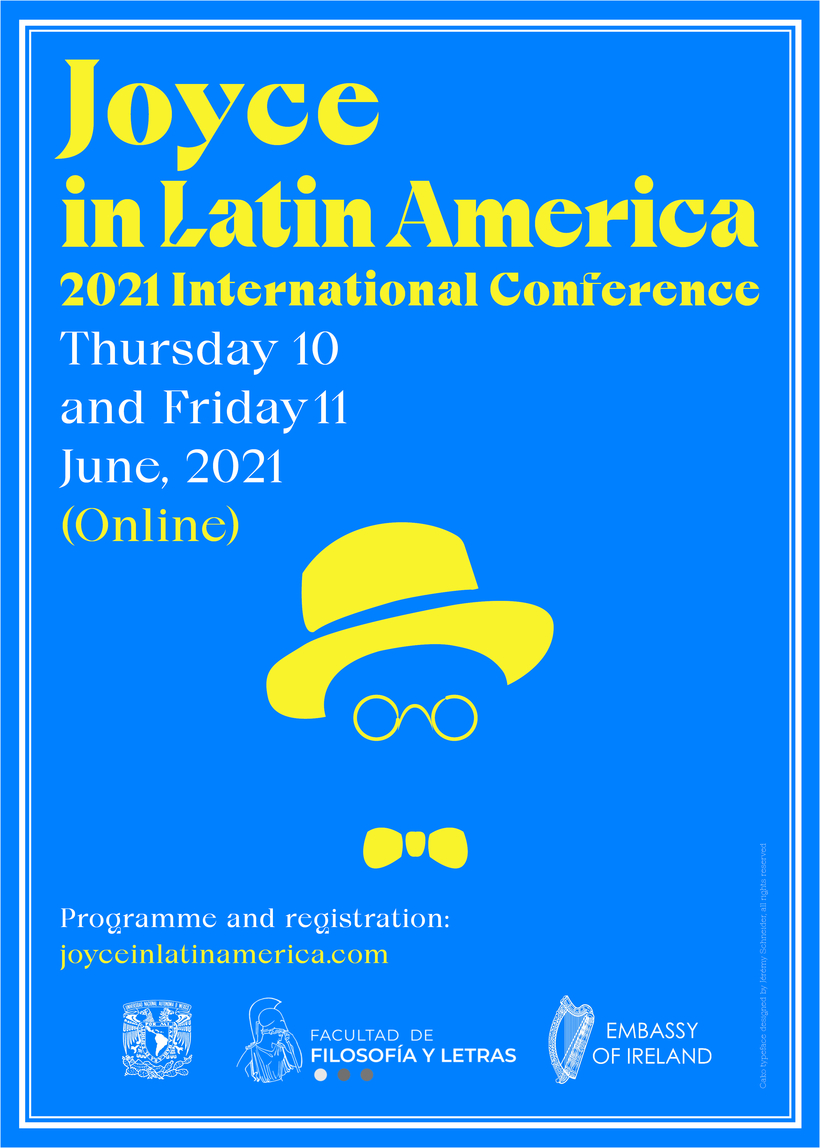 ×