The Eavan Boland-Anne Enright Irish Studies Chair at the National Autonomous University of Mexico (UNAM) will focus on consolidating and promoting academic and cultural exchanges between Ireland and Mexico. Featuring poet Eavan Boland and novelist Anne Enright as emblematic cultural figures, the Chair will foster conversations, scholarly discussions, and critical analyses on the study, promotion, and dissemination of Ireland's outstanding contributions to both literature and art.

UNAM's School of Philosophy and Literature and the Embassy of Ireland in Mexico will be the main institutions to foster and encourage the Chair's endeavours. The Eavan Boland-Anne Enright Irish Studies Chair is indebted to the Eavan Boland Estate, as well as to author Anne Enright, for accepting to partake in this project.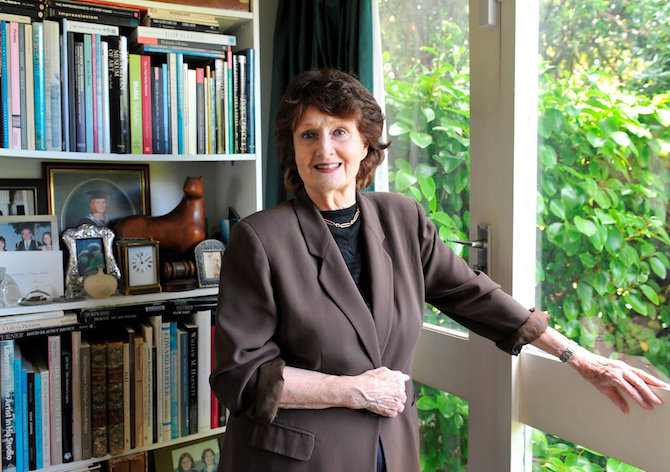 Eavan Aisling Boland (1944-2020) was a writer, poet and professor from Dublin. Her work, particularly her poetry, is concerned with identity and Irish history; in addition, her writing places emphasis upon topics such as womanhood, the idea of nation, and poetic creation itself. Amongst her most important books are New Territory (1967), Night Feed (1982), In a Time of Violence (1994), The Making of a Poem: A Norton Anthology of Poetic Forms (with Mark Strand, 2000), Against Love Poetry (2001) and A Journey with Two Maps: Becoming a Woman Poet (2011). In 2016, Boland was appointed member of the American Academy of Arts and Sciences. The following year she was honoured by the Bord Gáis Energy Irish Book Awards for her vast trajectory. Eavan Boland is, without a doubt, one of the most important poetic and literary figures of our times.

"This time – and this you did not ordain –
I am changing the story".

From "Formal Feeling," by Eavan Boland
Anne Enright (1962), a native of Dublin, is one of the most salient writers in Ireland's contemporary literary scene. Her work as a novelist, storyteller, and essayist is characterised by the use of a calibrated, precise prose, by her ability to develop her characters' psychology in depth, and by her relentless sense of irony. She is interested in a wide range of themes—the situation of women in Irish society; the contradictory, and oftentimes oppressive, dynamics of power within family relationships, as well as memory and the challenges that come with the written representation of the past, among many others.

Enright has authored seven novels, three collections of short stories, and a collection of essays. Throughout her career she has received numerous accolades, and has been a fellow of the Royal Society of Literature since 2010. In 1995, her first novel, The Wig my Father Wore, was shortlisted for the Irish Times/Aer Lingus Irish Literature Prize. What Are You Like?, published in 2000, received the Encore Award and was shortlisted for the Whitbread Novel Award. In 2007, Enright published her fourth novel, The Gathering, which was awarded the Man Booker Prize. The Green Road, Enright's sixth novel, was named Irish Novel of the Year in 2015. In February 2020, the author published Actress, her most recent novel.

"Sometimes, in second-hand clothes shops, I look for objects like these, thinking that if I could hold the hat in my hands, if I could stretch it and smell it, then I would know which was which and who was who out of Kitty, and Liam, and me".

From The Gathering (2007), by Anne Enright
"The Lady of the Eglantine is a musical comedy, the kind that is costumed in pastel colours, with soldiers and ladies in summer crinolines. The plot is a happy reworking of the Bible story of Judith and Holofernes. In this version, instead of kissing the enemy (played by my grandfather) and then decapitating him, Judith kisses the handsome invader and lets the dagger drop. She has fallen in love. He has fallen in love. This is surely an altogether better way to end a war. I don't know what they do with the dagger in the end, perhaps they hang it over the marriage bed".

From Actress (2020), by Anne Enright